6. (Opcional) Comunicación de los datos utilizando el broker de MQTT de HiveMQ
¡¡NIVEL MEDIO!!
Para ejecutar este tutorial se debe utilizar la versión 1 del IDE de Arduino.

¿Porque HiveMQ Cloud?
Un agente gratuito de Cloud MQTT que le permite conectar hasta 100 dispositivos.
A free Cloud MQTT Broker that enables you to connect up to 100 devices.
https://www.hivemq.com/downloads/
Registrarse en el enlace anterior. Una vez registrado, nos aparece las siguientes opciones, los primeros datos hacen referencia a los datos de conexión del servidor.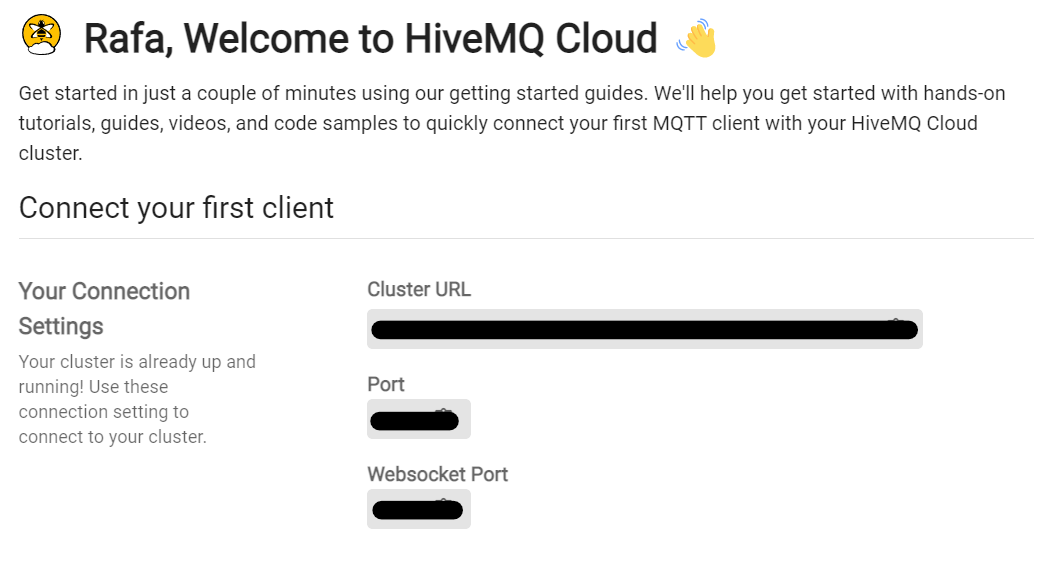 El segundo apartado trata de rellenar los datos de conexión con un usuario y una contraseña robusta.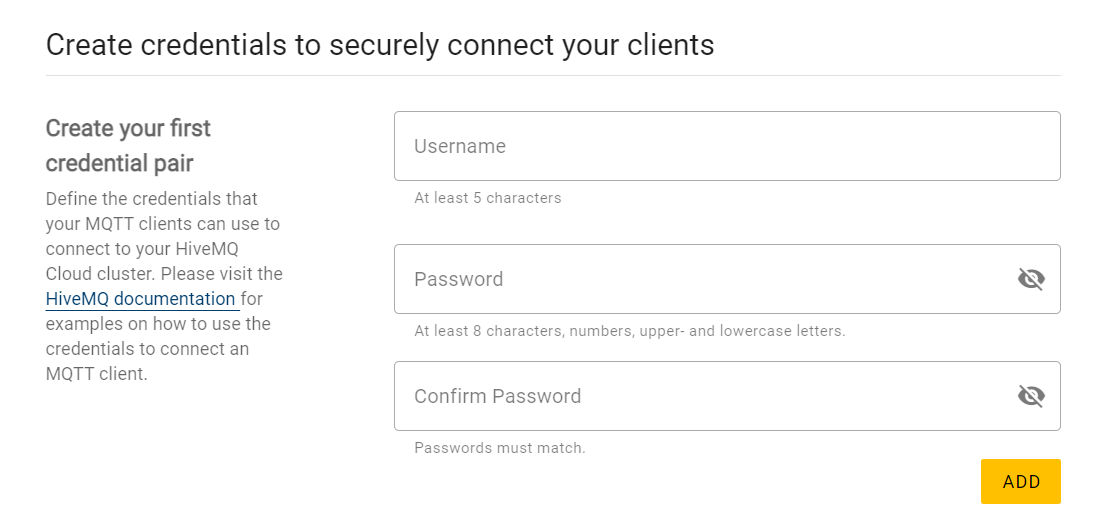 Por último, accede al tutorial de arduino, justamente un tutorial para ESP8266.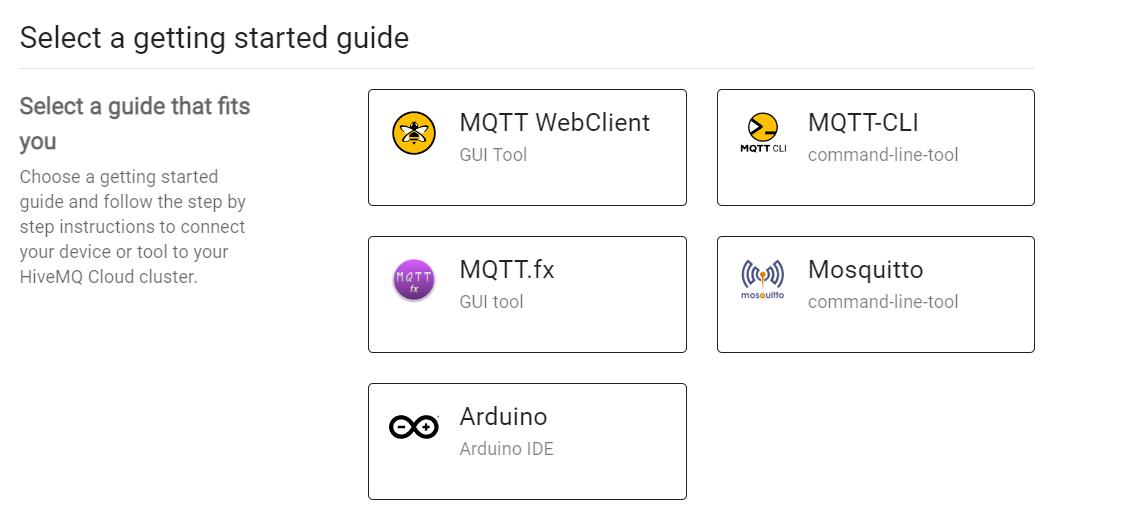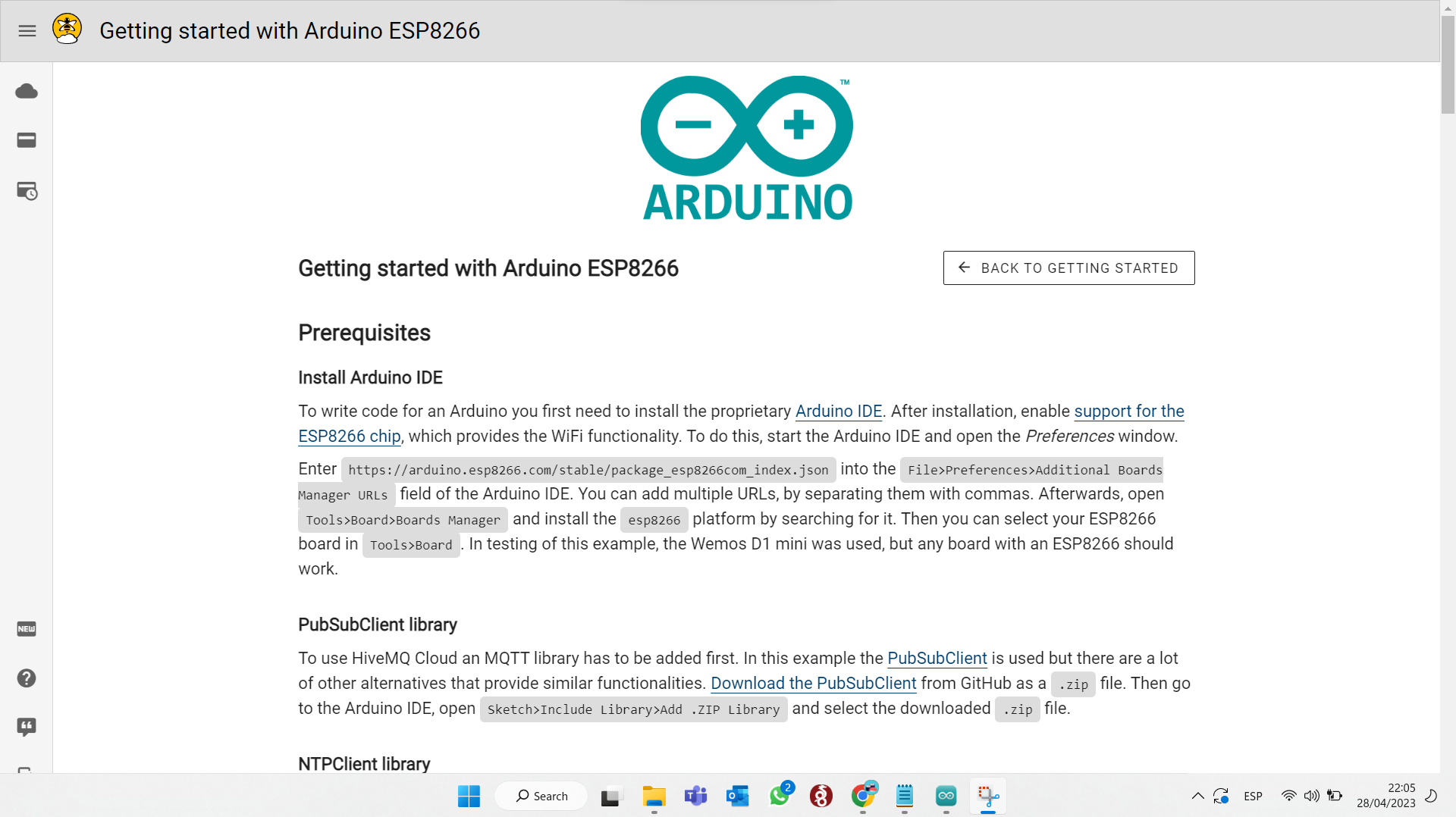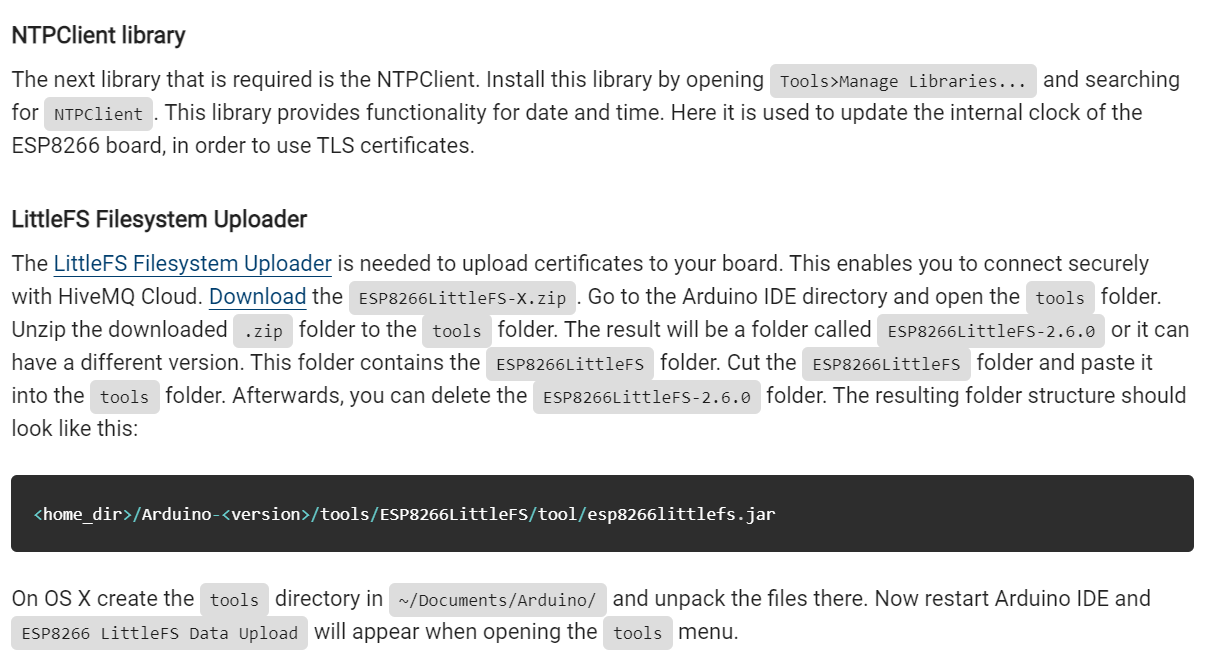 EXAMPLE FILES - CERTS.AR AND SKETCH